One of the first things that comes to mind when you mention Sydney is the iconic Bondi Beach – home of the Bondi Rescue lifeguards, Bondi Icebergs and the surging clear blue Pacific waters.
It is a hub of culture and diversity, food and music; alive and buzzing, day and night, summer and winter, Australia Day or Christmas Day. Your Australian experience could not be complete without a visit to Bondi.
Although on the surface Bondi already seems to be overflowing with excitement, when you really delve into its backstreets and 'hole-in-the-wall's, prepare to be even more amazed. A myriad of cuisines, flavours, sounds, styles, personalities and experiences await you…
Eat at…
Brown Sugar
The ultimate day-to-night experience, Brown Sugar is a relaxed contemporary café by day and transforms into a mood-lit modern bistro by night. All its dishes are made with local organic produce, created by uber talented co-owner Neil Gottheiner, with the likes of Quay in Sydney and Dal Pescatore in Italy on his CV. No big deal. If you're after food bursting with flavour, look no further than Brown Sugar.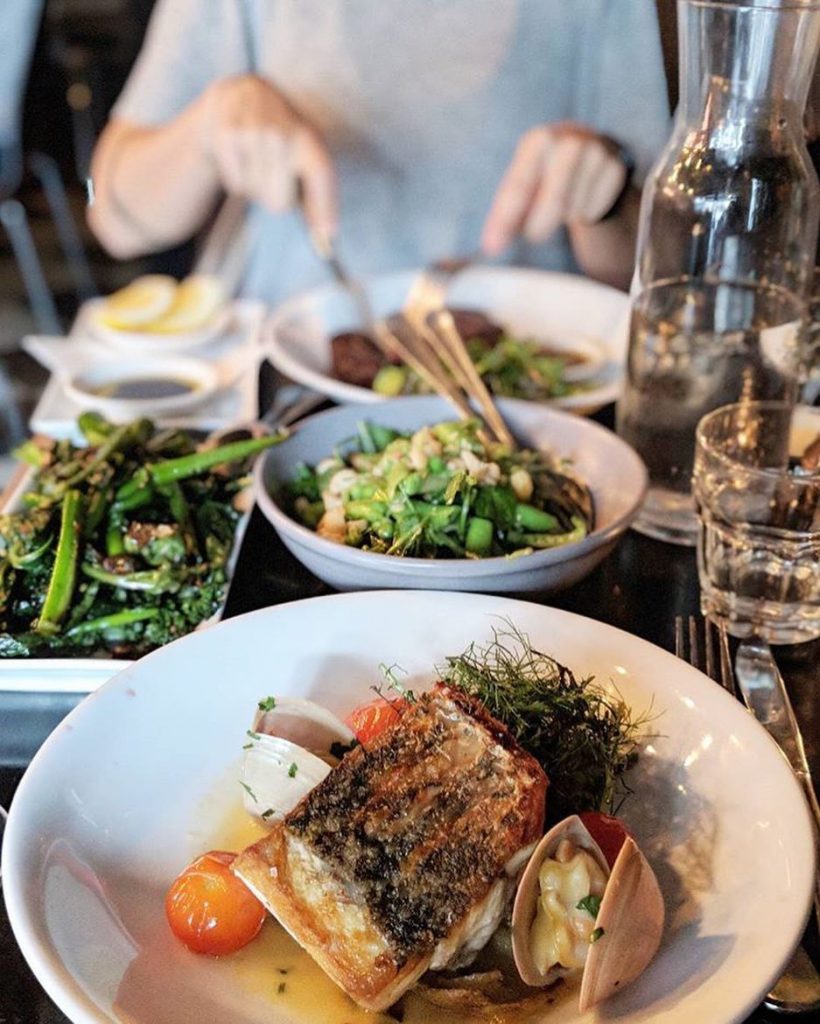 Photo: instagram @brownsugarbondi
Da Orazio Pizza e Porchetta
It is easy to wander past Da Orazio without even noticing that you have – but don't. The food and atmosphere at this rustic Hall Street hideaway may well have been sent straight from the streets of Rome itself. Settle into one of their window seats and people watch like a true Italian while you sip a Negroni and munch on an immaculately herbed and spiced porchetta pizza. No QANTAS flight necessary.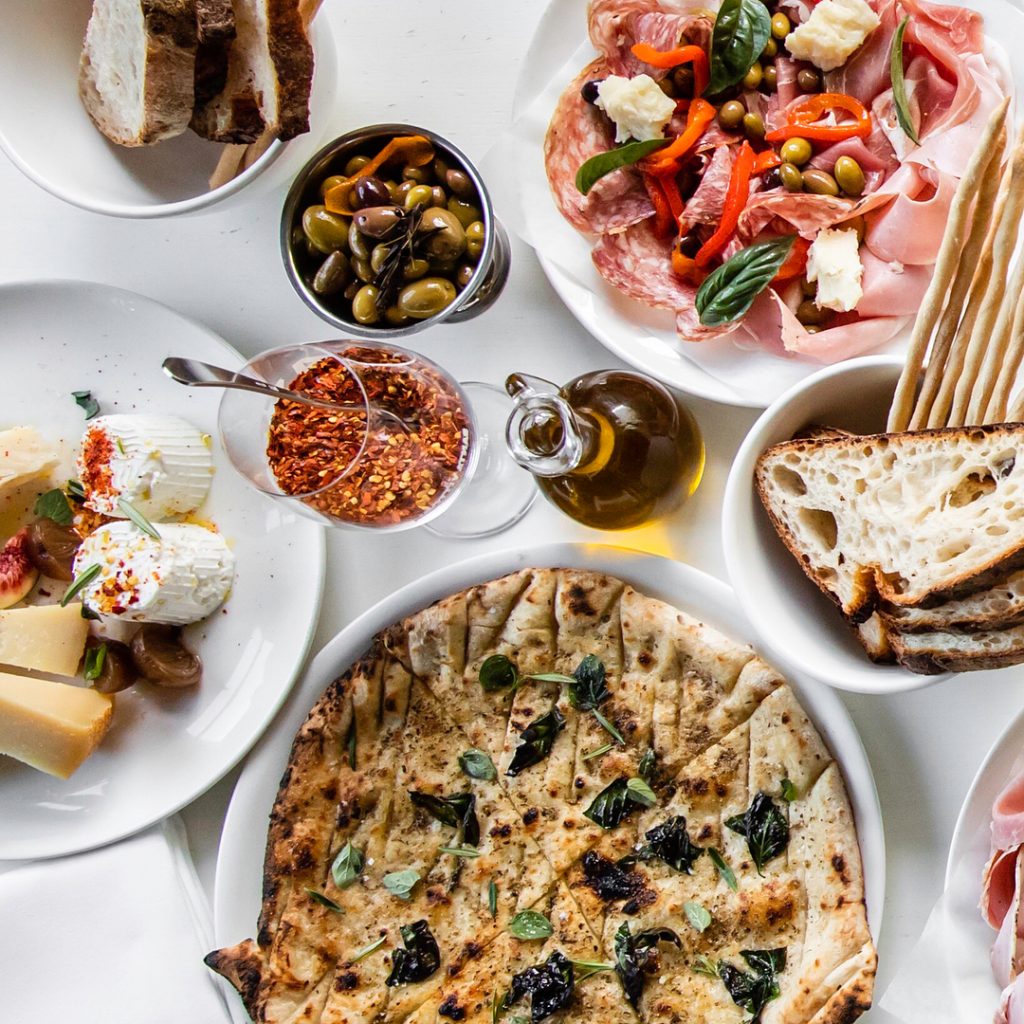 Photo: instagram @da_orazio
North Bondi Fish
Fish are not friends at North Bondi. They are food and they are delicious – plus, dining with North Bondi Fish comes with a spectacular panoramic view of Bondi Beach. Savour clean modern flavours paired with fresh market fish in dozens of ways. Don't pass up the chance to eat at Matt Moran and Bruce Solomon's masterpiece.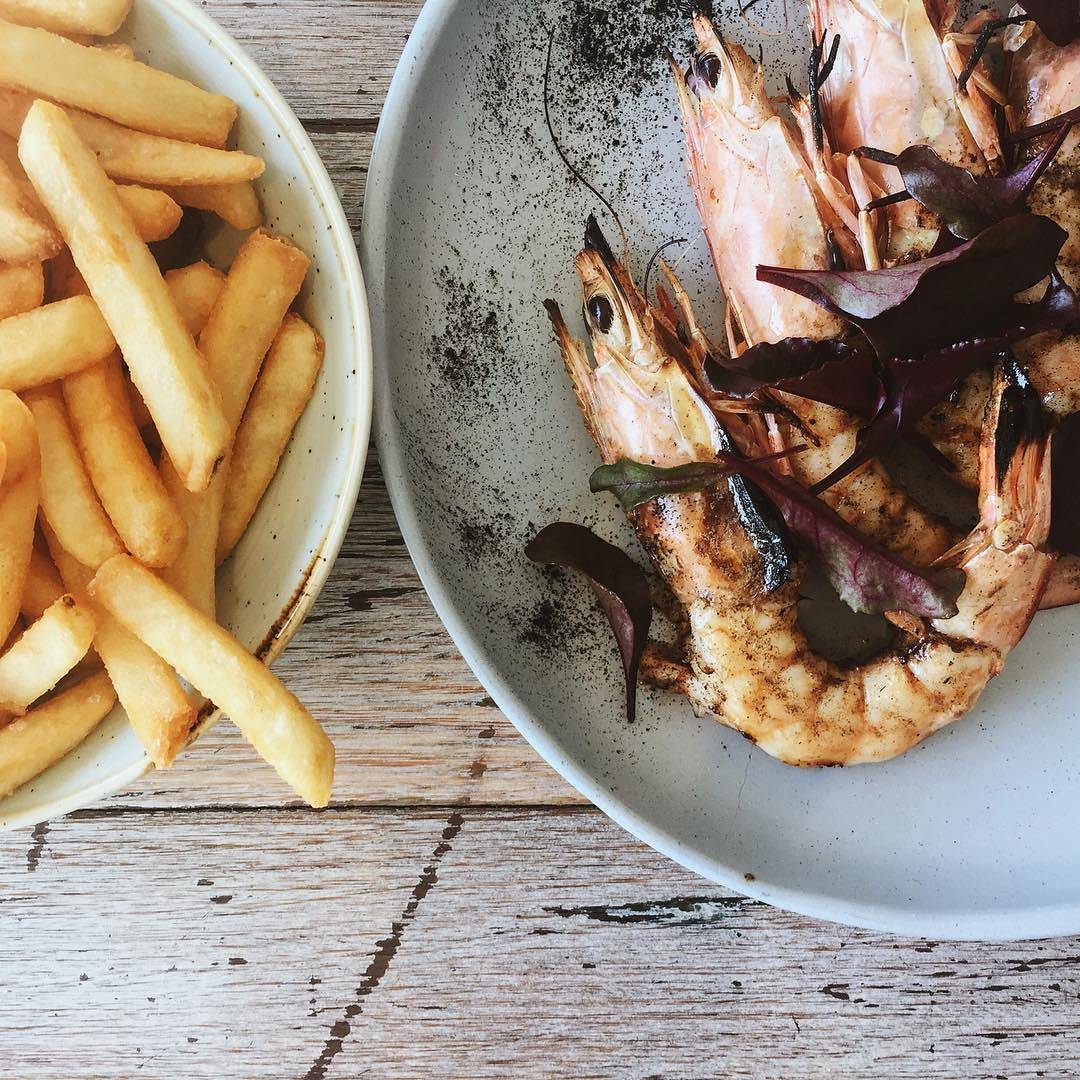 Photo: instagram @northbondifish
Bondi Hardware
This SoCal global share-style restaurant did indeed used to be a hardware store - but it so works. The menu has been carefully constructed by head chef Pia Papenfuss with organic, hearty, flavoursome meals designed for sharing between a group; think sliders, lamb salads, hot wings, steak tacos and more. If you're still not convinced, the inspired cocktail menu makes for a night of adventure, with good food and good company – make sure you try the Fresh Prince of Bel Air!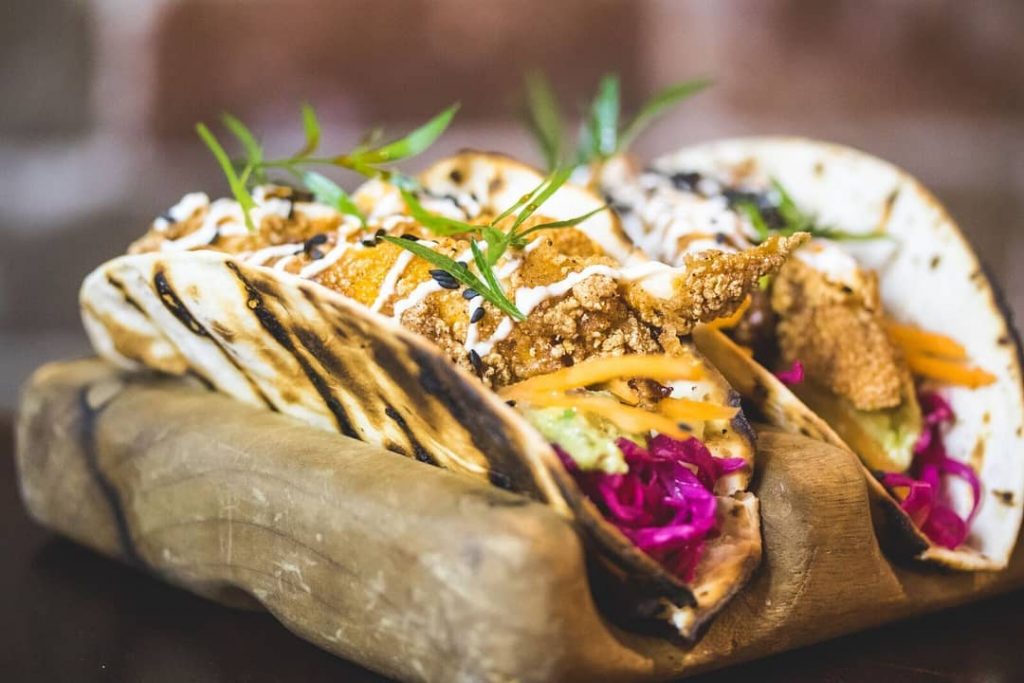 Photo: instagram @bondi_hardware
China Diner
A multicultural dining experience is not complete without spectacular Chinese food, and China Diner is your one-stop shop for exactly that. Serving traditional Chinese and East Asian food with a modern twist, China Diner boasts a moody ambience to set the tone for an experience like no other. Eat your veggies, because China Diner does them best.
 Photo: instagram @chinadinerbondi
Hydrate at…
Pressed Juices
The juice craze will not be conquered! Any Sydneysider knows you can easily follow a trail of pressed juice madness along the coastline of the Eastern suburbs, and where better to start than the king of the coastline itself: Bondi. Pressed Juices is just steps from the beach and stocks dozens of flavours of freshly-pressed, ice cold juice ready for you to stock up on and continue o your coastal walk. Hit up Cali Press in Bronte and Coogee next.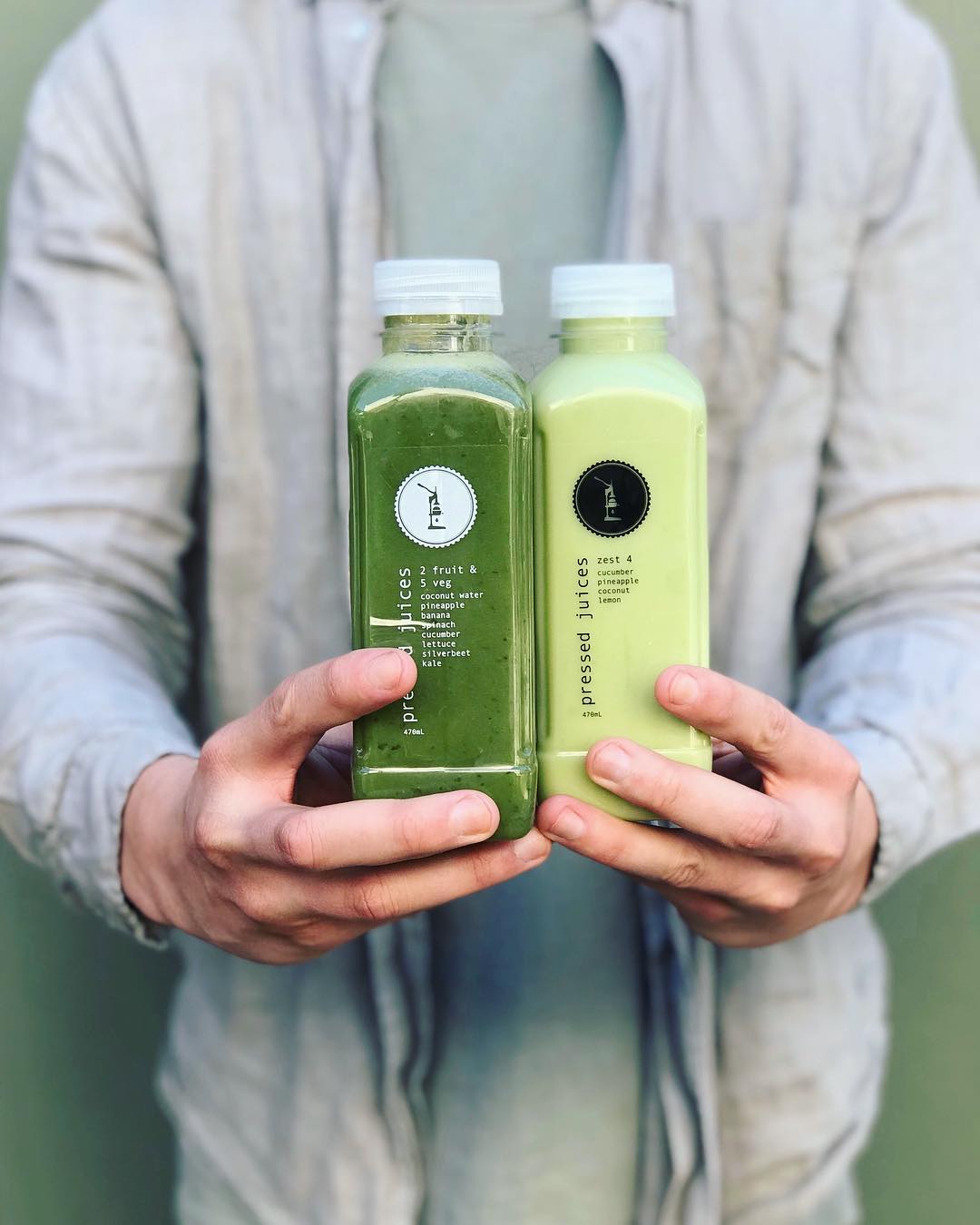 Photo: instagram @pressedjuices
Lox Stock and Barrel
Lox Stock and Barrel is known about town for its excellent coffee – and if you're not a traditionalist, the Honeycomb Blend is a must-have. Its expansive drinks menu includes cold drips, organic chais, teas and hot chocolates, kombucha, shakes, smoothies, and a wacky, coffee-inspired cocktail menu. Day or night, Lox Stack and Barrel is an adventure for the senses.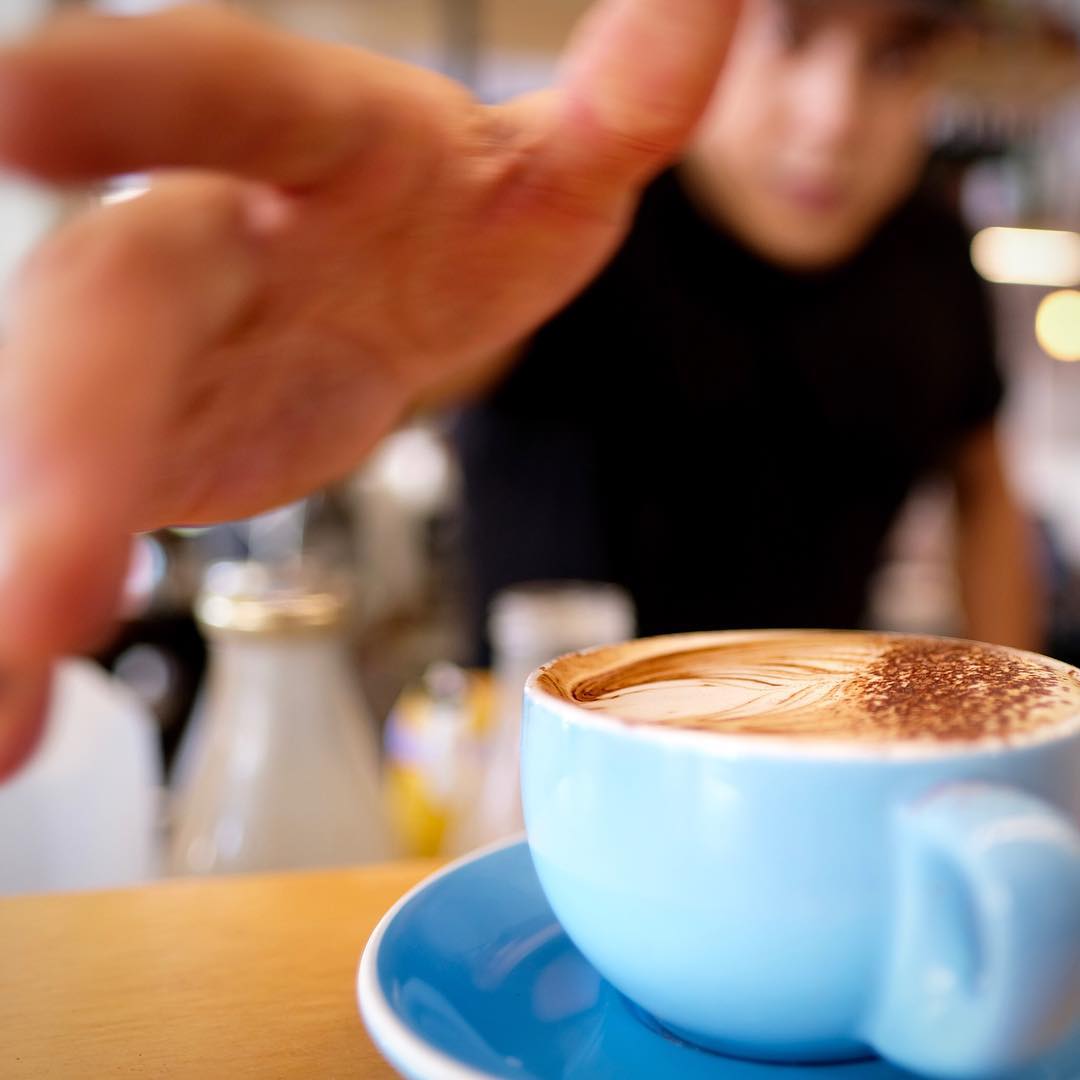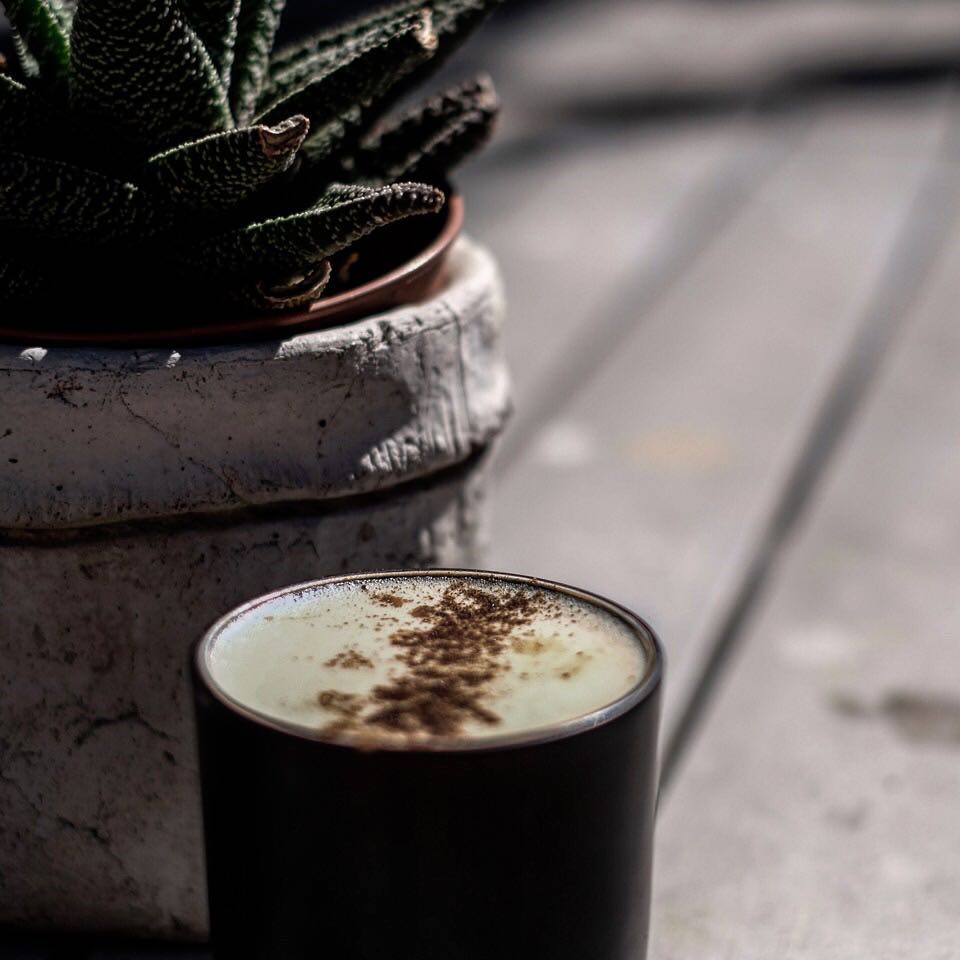 Photo: instagram @loxstockandbarrell
Socialise at…
The Bucket List
The local haunt for coastal dwellers all around the Eastern suburbs, The Bucket List is the place to see and be seen. It is situated nearly on top of Bondi Beach, decked out in true European summer style, where you can party til the sun comes up and indulge in exotic cocktails by the jug or by the glass. Head down Friday nights for live band music or Sundays for a beach club that will remind you of Tropicana and Ushuaia.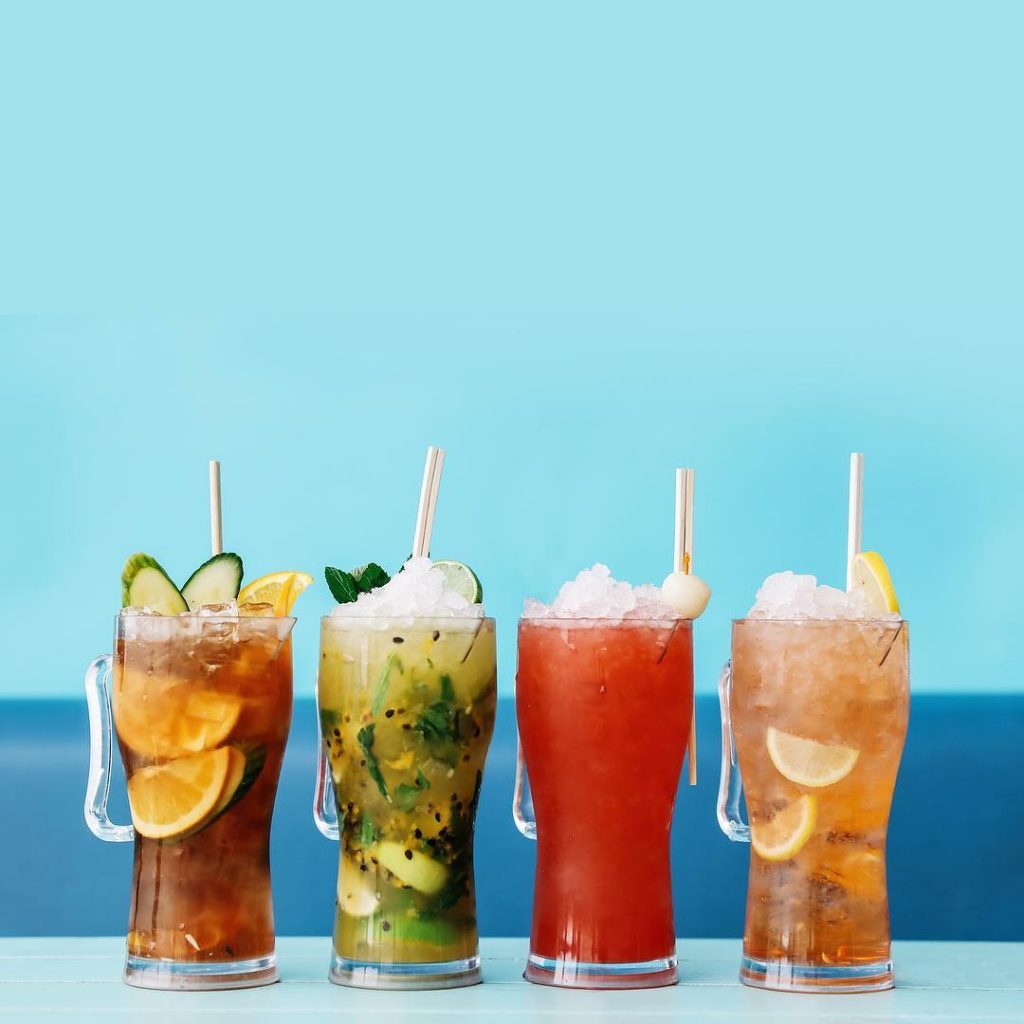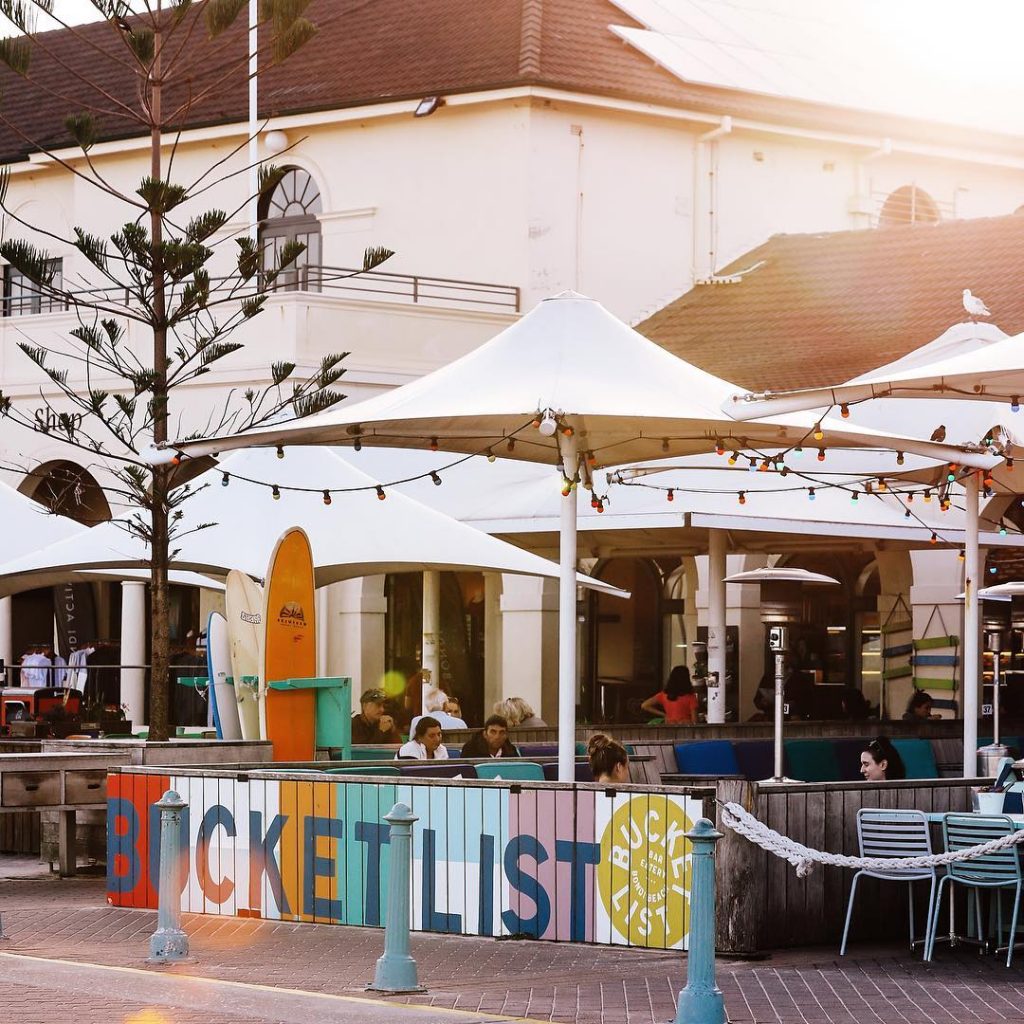 Photo: instagram @thebucketlistbondi
Icebergs Dining Room and Bar
Bondi would not be Bondi without this Italian-style venue, renowned for its effortless glamour, stylish clientele and breathtaking panoramas of the Pacific. Visit for a drink and a bite, or simply admire its clear ice blue pools looking out onto the ocean as you pass on your coastal walk.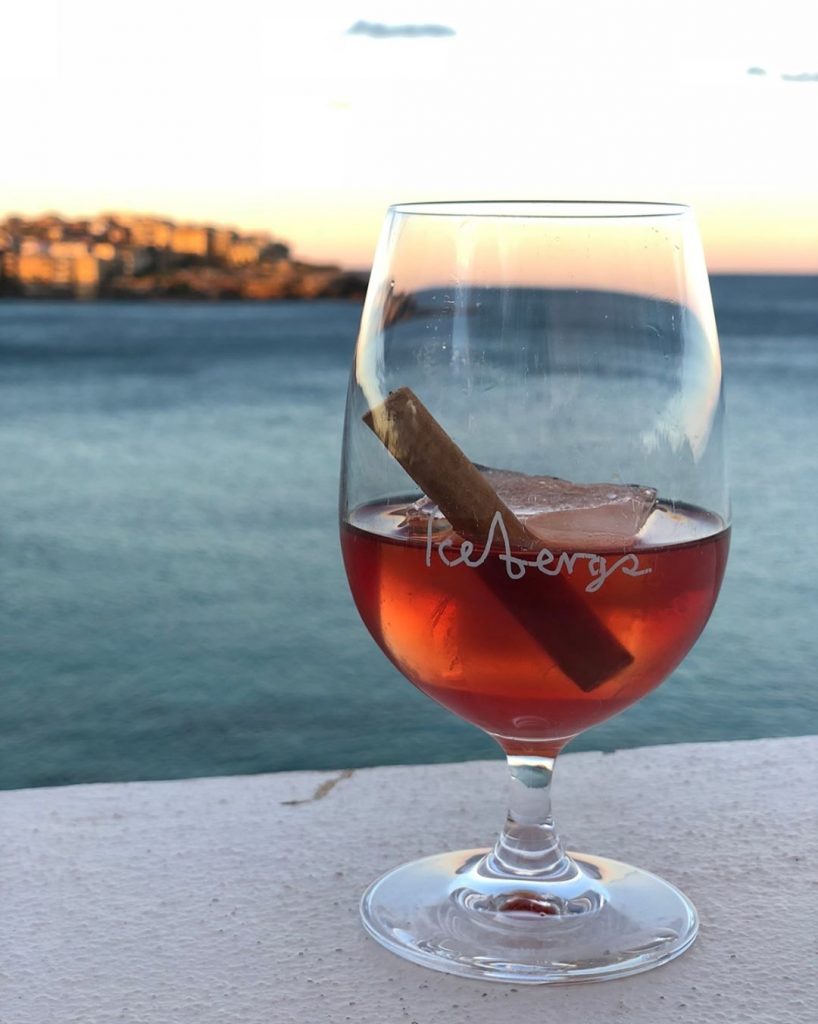 Photo: instagram @icebergsdiningroomandbar
Shop with…
Westfield Bondi Junction
While Bondi offers its own street boutique experience, Bondi Junction combines food, shopping, entertainment and convenience all in one huge, rabbit-warren-like package. You haven't truly experienced Bondi shopping until you've gotten lost inside the Junction and accidentally ended up in the David Jones Food Hall – whatever will you do now?! From Target to Chanel, Coles to Harris Farm, Priceline to Mecca Cosmetica, Westfield Bondi provides a shopping hub for every need, budget and style.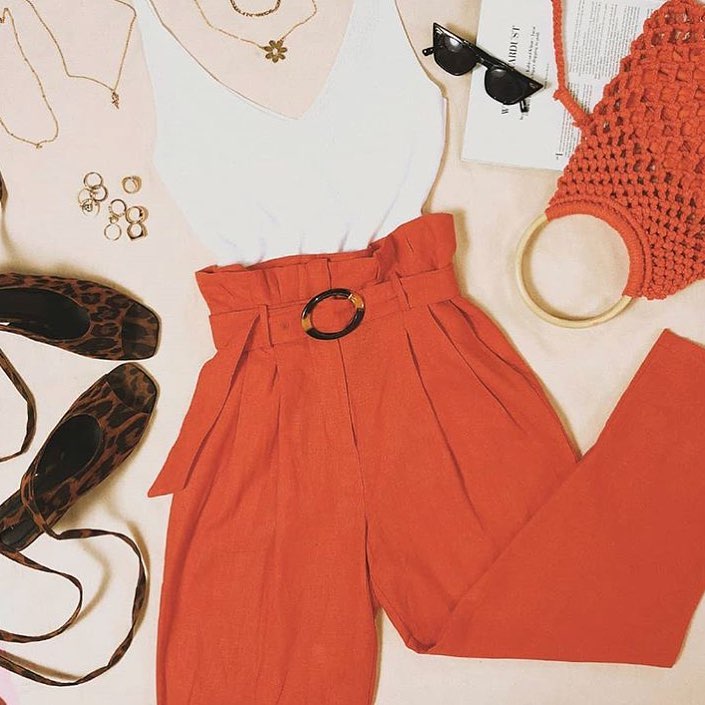 Photo: instagram @westfieldbondijunction
Tuchuzy
If you're looking to splurge on beautiful, high quality designs from around Australia and the world, look no further than Tuchuzy. Stocking favourite local brands like Bec & Bridge and Hansen & Gretel, as well as international icons from Rag & Bone to Alexander Wang, it's even still worth a look in to admire their curation of designer pieces if you're not yet ready to stretch your budget. Head here to spend on a pair of Bassike jeans that will be your staple for years, or to make your first foray into Australian high fashion with a stunning Dion Lee number.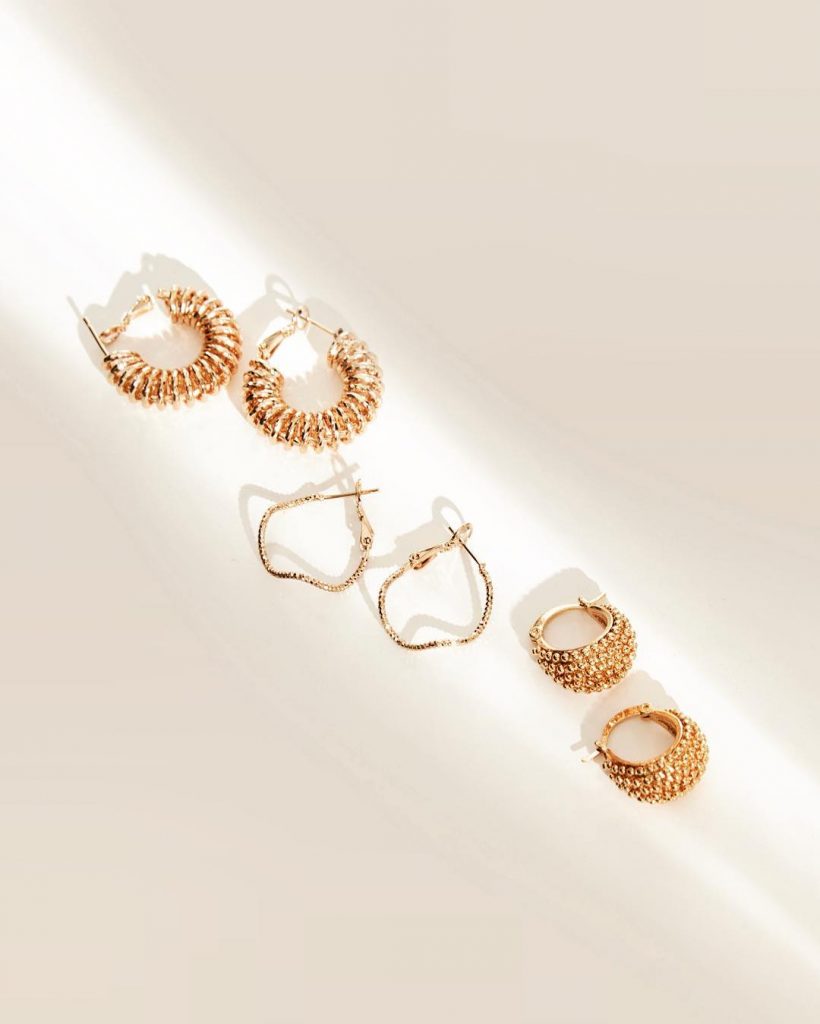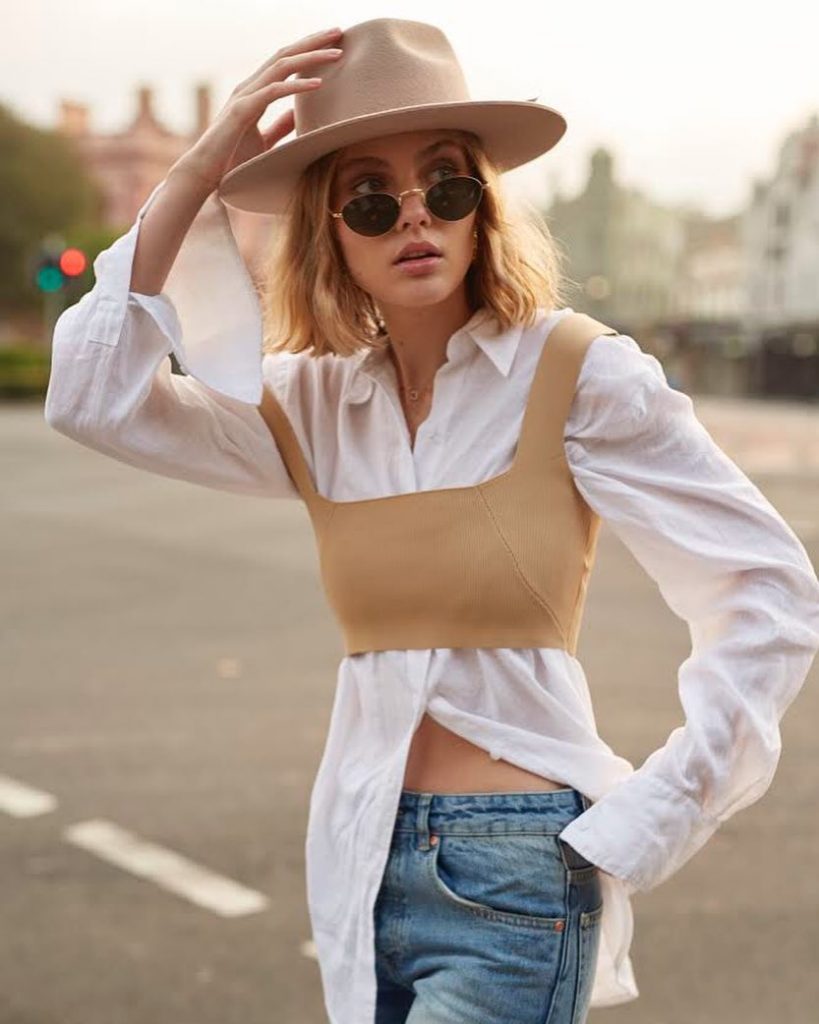 Photo: instagram @tuchuzystore
Bondi Bather
Bondi culture of course isn't complete without its dedication to beautiful swimwear. Leave it to the Bondi locals to make you feel instantly dissatisfied with your new Seafolly purchase while they parade around in their local brands and unique pieces. The only option in this case is to conform. And there is no better place to give in to peer pressure than Bondi Bather. This Bondi-based label is dedicated to pieces specially designed for the Bondi lifestyle – the sun, the style, the need for comfort and versatility, and of course the need to get your hands on a near one of a kind. Drop in and personalise your beach style now.
Photo: instagram @bondibather
Experience…
Bondi Golf Club
For nine holes of golf, 180 degrees of spectacular views and thousands of years of history, get yourself to Bondi Golf Club. The course is just a five-minute walk from the beach and is situated on an ancient Aboriginal ceremonial ground and whale watching site. Visitors can still see the stone etchings left by the Kamilaroi tribes thousands of years ago on the flat rocks facing towards the Pacific Ocean, near what is now the golf course's fifth hole. Even if you're not a golfer, it's worth a visit to Bondi Golf Club for a drink and to explore.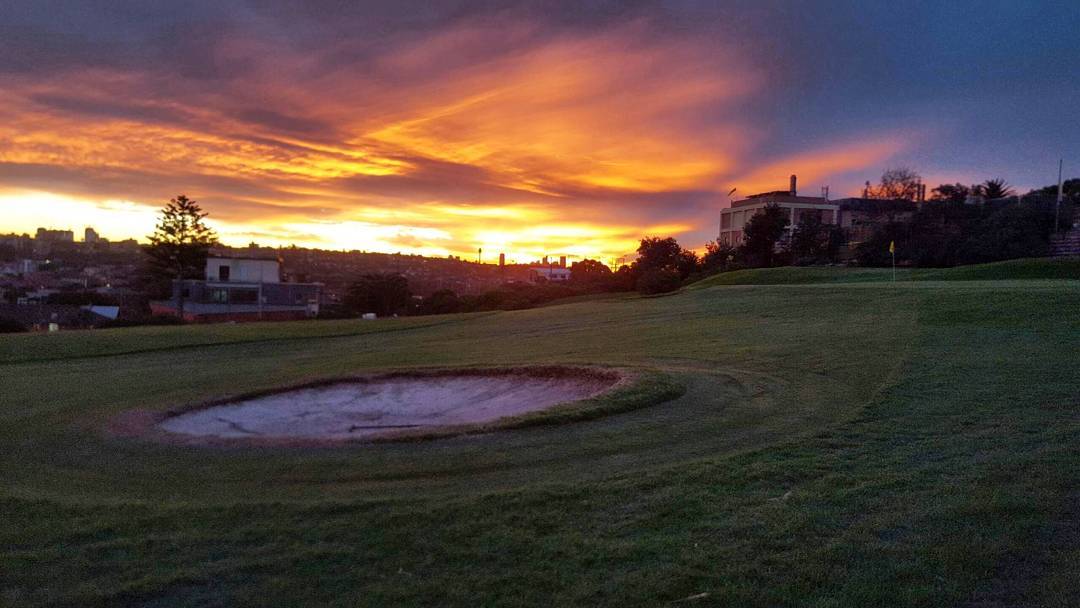 Photo: instagram @bondigolfdiggers
MacKenzie's Bay
If you're someone who gets a thrill out of exclusivity and uniqueness, there may be no place better suited for you than Mackenzie's Bay, a tiny inlet nestled between Bondi Beach and Tamarama. Known as Sydney's 'secret beach', the sand bank 'beach' at Mackenzie's Bay mysteriously disappears every seven to ten years, only to reappear again for an unknown time period, usually looking quite different in size and shape than it did before.  There's no telling how long this decade's version of Mackenzie's Bay beach will last, so make the most of it while you can – and of course make sure everyone knows you were one of the only people to check it out.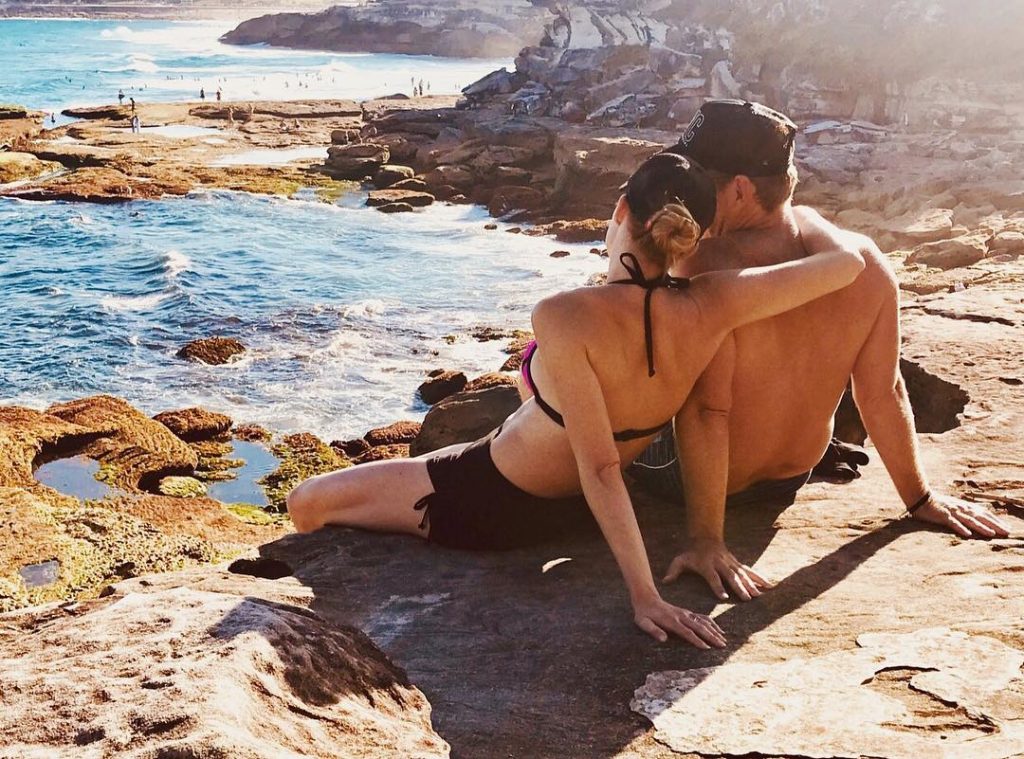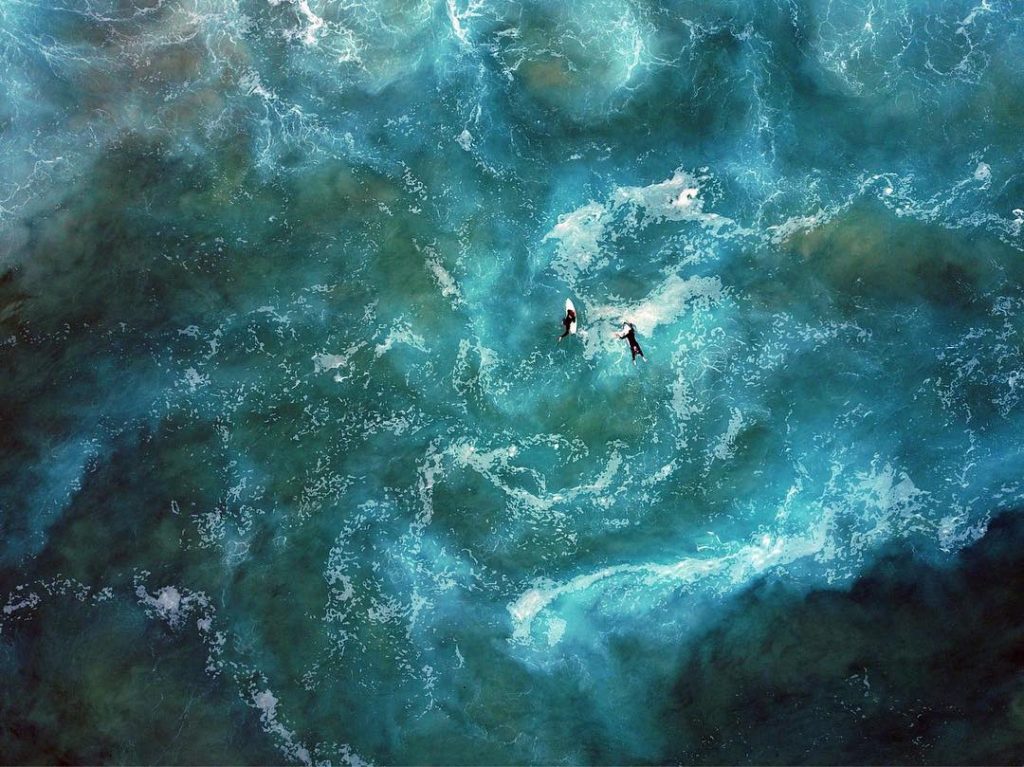 Photo: instagram @mrnicbishop @_brookmitchell
Aquabumps
Something that started as a way to bring the magic of the surf to the workplace, Aquabumps is a Bondi-based gallery and web-based photography phenomenon that features breathtaking and beautiful images of the world's beaches (mainly Bondi) in the early morning. Their gallery sells photographs, prints, books and gifts to spread the love of Bondi to anyone who wants it. You simply have to see it for yourself.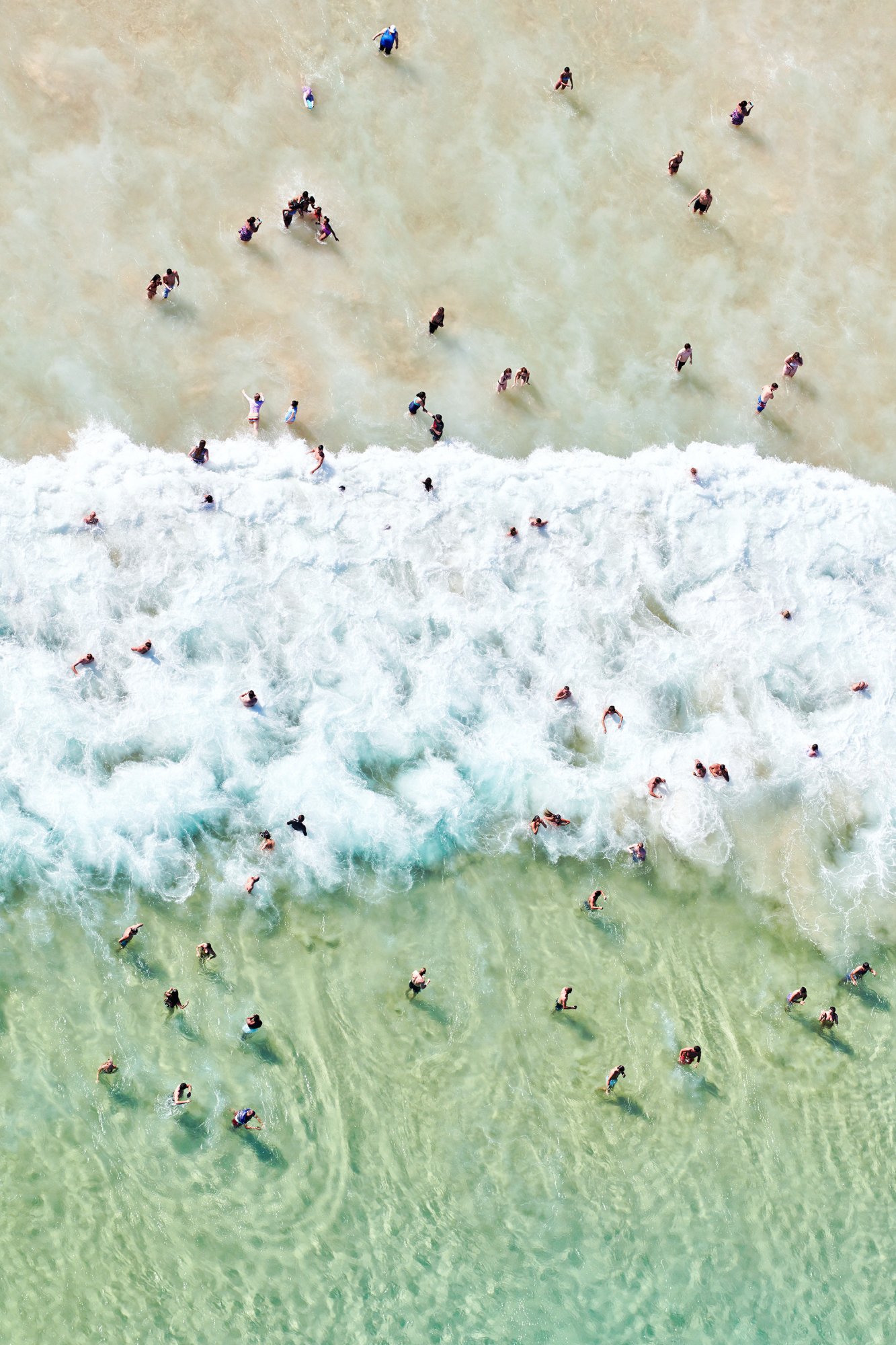 Photo: Eugene Tan / aquabumps.com
Bondi Farmer's Market
If you're at Bondi on a Saturday, it's worth a trip to the Bondi Markets. Stock up on fresh fruit and vegetables, , home grown meats, specialty wines and plenty of other delectable, eco-friendly goods to entertain your senses. Get caught up in the community atmosphere and treat yourself to food and drink products that are just simply good – for your tastebuds, your body and your soul.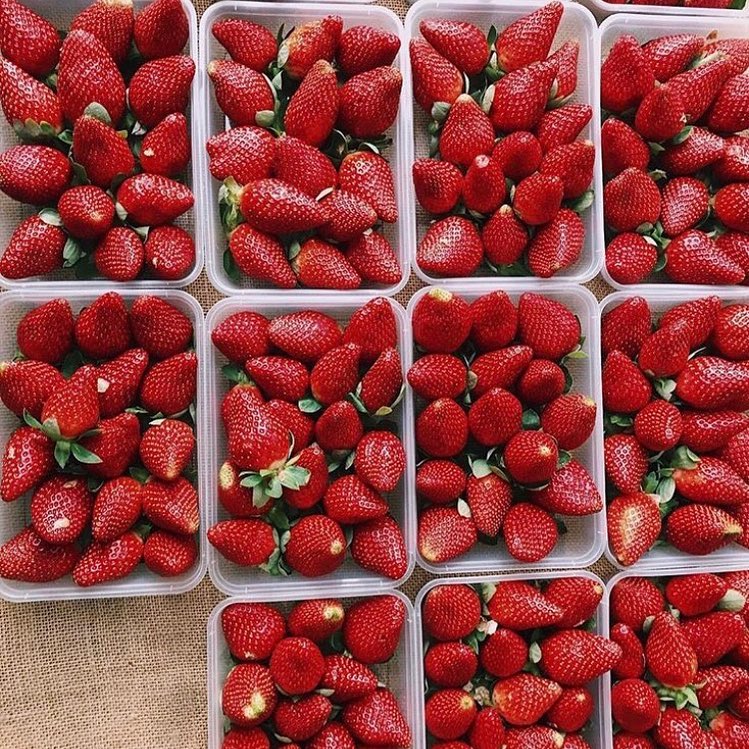 Photo: instagram @bondifarmersmarket @samiejade
Gelato Messina
One of Australia's gastronomical sweethearts, the team at Messina create innovative, fresh and flavoursome gelato daily for their rapidly growing number of stores. Their Hall Street Bondi Beach Store is a 10-metre-wide hole in the wall that is never not bustling with beachgoers aching to satiate their gelato withdrawals or to get a taste of the flavours of the week. Pop in to try their weekly specials before they run out, or stock up on beloved classics like vanilla and mint choc chip, and an assortment of mouth watering sorbets. Messina will always keep you coming back for more.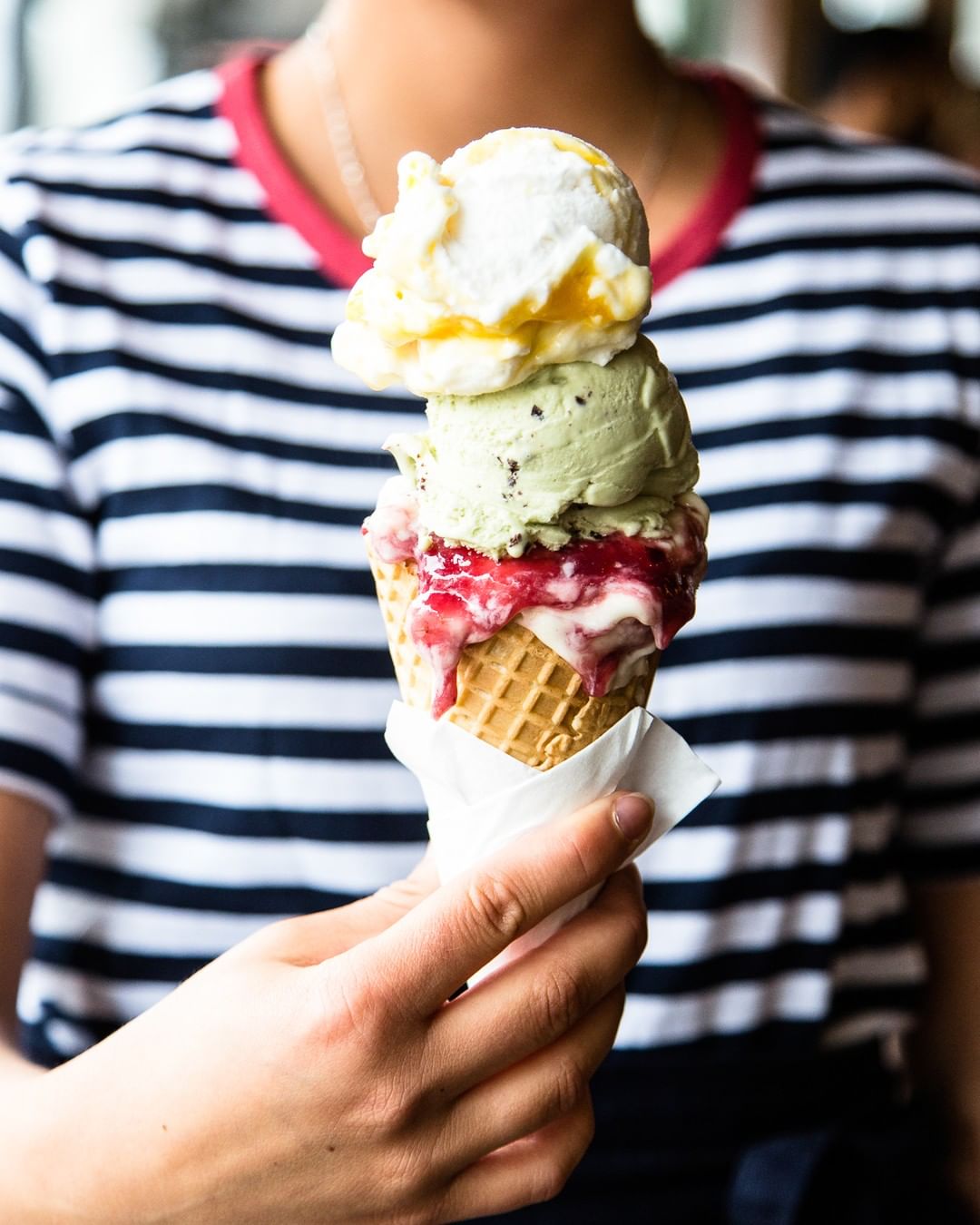 Photo: instagram @gelatomessina
One thing is certain - no matter who you are or what you do, there is something for you within the eclectic streets of Bondi. While you're here, experience these spots yourself, or find your own favourites, live like a local, and enjoy.